Thursday, October 11, 2018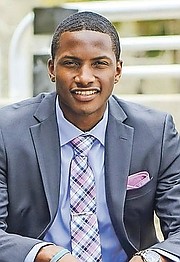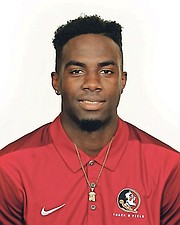 By MORGAN ADDERLEY
Tribune Staff Reporter
madderley@tribunemedia.net
AS Hurricane Michael battered the Florida Panhandle yesterday, some Bahamian students studying in Florida evacuated affected areas, while others bunkered down through what Florida governor Rick Scott has described as the worst storm to hit the area in a century.
The Bahamian Consulate General in Georgia advised Bahamian students to be "vigilant" as the category four hurricane churns across the southeastern United States.
D'Mitry Charlton and Ian Johnson are both Bahamian students attending universities in the Florida Panhandle.
Mr Charlton, a senior at Florida State University in Tallahassee, chose not to evacuate and remain near extended family in the city.
Speaking to The Tribune from Florida yesterday, he described conditions leading up to and during the storm's landfall.
"People were scrambling to get gas, lots of gas stations ran out of gas and places like Walmart and Publix were crowded with students trying to get water and hurricane items," Mr Charlton said.
He added that school is closed for the rest of the week and students living off campus were given the option to stay in a hurricane shelter on school grounds.
A member of the track team, Mr Charlton said some of his teammates chose to relocate to Miami and Tampa for the duration of the storm.
Mr Charlton stayed in his apartment, adding his experience with hurricanes from growing up in the Bahamas contributed to his lack of nerves.
Mr Johnson, a senior at Pensacola Christian College in Pensacola, Florida, also chose to remain in the city.
"I did not feel the need to evacuate as I felt my school's emergency policies were good," he told The Tribune. "They kept us informed…throughout the day.
"To my understanding, the hurricane was not directly in our path, but we would experience some heavy winds and rains which we did. (I) know that I felt I've been through worse growing up in The Bahamas."
Mr Johnson said to his knowledge, the other Bahamian students also stayed on campus.
Describing his experience with the storm, Mr Johnson said: "I went to bed and I was (awoken) by the announcement over our PA system at about 8.30am saying the storm had shifted and we were no longer on lockdown.
"We were then allowed to go outside and eat as normal in the cafeteria or purchase food from the restaurants on campus. They did, however, advise us that there were strong winds and said that we should not go off campus today and if we did we should proceed with caution."
Yesterday, Vice Consul Charlene Johnson told The Tribune the Consulate General is taking the storm very seriously.

"We've instructed our students to follow the instructions of the local authorities and to just be vigilant during the storm," Ms Johnson said.
"We are used to hurricanes in the Bahamas so we take them very seriously. This isn't something that any of us are taking lightly. In the Atlanta metro area, we are expecting heavy winds and rain starting this (Wednesday) evening and into tomorrow (Thursday)."
Ms Johnson added the consulate closed yesterday evening and will resume office hours on Friday, to ensure the safety of the staff.
According to AccuWeather, Hurricane Michael made landfall near Mexico Beach, Florida, yesterday afternoon with maximum sustained winds of 155mph.
"The Florida Panhandle and Big Bend region, southeast Alabama and parts of Georgia could receive four to eight inches of rain, with some spots getting as much as a foot," the New York Times reported, adding flash flooding is also a concern.
The governors of Florida, Georgia, Alabama, and North and South Carolina have declared emergencies for at least parts of their states, the New York Times said.