Tuesday, September 5, 2017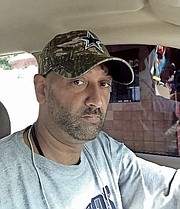 By INIGI 'NAUGHTY' ZENICAZELAYA
NFL cuts always provide some major surprises this time of year. This year is no different. Here's a look at some big NFL names that will be seeking a new employer, or worse a career after football, post NFL cuts 2017.
Brock Osweiler,
QB (Browns)
A year after signing him for $72 million, the Texans admitted their mistake and dealt Osweiler and a second-round pick to Cleveland.
The deal appeared to many as if the Browns coveted the 2018 second round pick in the NFL Draft more than anything. Nonetheless the Browns gave Osweiler plenty of chances to win the starting job. He failed to deliver and was surpassed by rookie DeShone Kizer.
Osweiler went just 12 of 22 for a paltry 67 yards and an interception. He showed no capability of making big plays and putting up points, and eventually was cut.
Ironically the QB needy Broncos picked him up as a backup since Cleveland will be paying his $16 million salary.
NEW TEAM:
DENVER BRONCOS
Victor Cruz, WR (Bears)
It seems like forever ago that Cruz was a superstar in New York. He came out of nowhere to catch 82 passes for 1,536 yards and nine touchdowns for the Giants in 2011. Knee and calf injuries robbed Cruz of a chance to produce in 2014 and 2015, and he hasn't been the same since.
If the Bears, who were weak at the wide receiver position and who lost Cam Meredith to a torn ACL, didn't feel he was worth of a roster spot, Cruz career may be done.
CURRENTLY OUT
OF FOOTBALL
Jeremy Zuttah, C
(Ravens)
Zuttah made his first Pro Bowl as a centre with the Ravens last season, despite being a solid centre during his time with Tampa Bay.
He was released by the Ravens early in the offseason as a cap casualty, signed by San Francisco, then released in August before the Ravens picked him back up.
The Colts may be a landing spot, before choosing Baltimore again, Zuttah was considering signing with the Colts, so don't be surprised if he ends up in Indy.
FREE AGENT VISIT
SCHEDULED WITH
THE COLTS
TJ Ward, S (Broncos)
Ward is a very good player, so it's understandable why his release is viewed in the Broncos locker room as very unpopular.
Ward recorded 87 tackles, a sack and an interception in 14 games last season. He made three straight Pro Bowls from 2013-2015 and was entering the final season of a four-year, $22.5 million deal. Denver decided they'd rather go with second-year player Justin Simmons and create cap space by cutting Ward.
Ward signed with Tampa Bay hours after his release.
NEW TEAM:
TAMPA BAY BUCS
Matt Jones, RB
(Redskins)
Jones was finally waived by Washington on cutdown day following an offseason full of rumours.
A third-round pick out of Florida, Jones had 796 total yards and four touchdowns as a rookie.
Jones was a favourite of former Washington GM Scot McCloughan, who still believes the running back has tremendous upside, suggesting he's likely to be picked up elsewhere.
McCloughan must be psychic, Jones signed with the Colts a day after his release, and with a better scheme fit in Indy, Jones could re emerge as a potential elite back.
NEW TEAM :
INDIANAPOLIS
COLTS
Until next week, pray and prepare for Hurricane Irma.
In fact I'm starting now.
Please God keep the Bahamas safe and somehow through all that comes along witty Hurricanes and their wake, please God let there be NFL Football this weekend. Amen!!
• Naughty presents 'Mischief and Mayhem in da AM' from 6am to 10am, Monday to Friday and 'The Press Box' sports talk show on Sunday from 10am to 1pm, on KISS FM 96.1. Comments and questions to naughty@tribunemedia.net