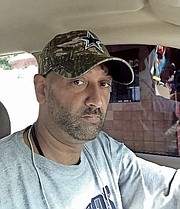 By INIGO 'NAUGHTY' ZENICAZELAYA
THERE has been no bigger fan of Dez Bryant over the last eight years than me.
However, I will always root for the name on the front of the jersey first, before the one on the back.
I remember when the Cowboys moved up in the 2010 NFL draft to select Oklahoma State wide receiver Bryant with the No. 24 overall pick.
It was a controversial move at the time, many Cowboys fans were sceptical, but it was also signature Jerry Jones. Another high risk, high reward manoeuvre.
I was stoked, the Cowboys finally had an uber talented, boisterous, big play wide receiver, a la Cowboys legend, the "playmaker" Michael Irvin. Something the offence at the time was severely lacking.
THE INCLINE
Talent-wise, Bryant was a top-10 pick heading into the 2010 NFL Draft.
Off the field issues were the red flags, the Cowboys had to evaluate.
Bryant was suspended the majority of his junior season after a meeting with Deion Sanders.
Also there were a myriad of issues off the field, from run-ins with mall security to lawsuits over loaned jewellery, leased residences and inappropriate questions by the Miami Dolphins in a pre-draft interview.
So when Bryant's NFL Draft free fall began, the Cowboys calculated their move, bided their time and sprung into action moving up to snag their prize receiver with the 24th pick.
Bryant showed flashes early on while going through some growing pains.
He racked up 15 touchdowns and close to 1,400 yards in his first two seasons.
The talent was obviously there and the stats were beginning to match.
Things all came together in 2012 through 2014 - Bryant hauled in 273 receptions for 3,935 yards and an incredible 42 touchdowns.
There were few receivers in the NFL as dominant as Dez during that span.
THE DECLINE
Then came the well-deserved five-year $70 million contract, with $40 million guaranteed, Bryant inked with the Cowboys.
That was followed by, multiple nagging foot and back injuries, a monumental change at quarterback, petulant behaviour on the sidelines, drops and a drastic drop in production. Finally friction with the coaching staff, and allegedly some of his teammates in the locker room proved to be his ultimate undoing.
Bryant's Stats 2015-2017
2017
DAL
69 Rec
838 YARDS
6 TD
2016
DAL
50
796
8
2015
DAL
31
401
3
A BUSINESS
DECISION
The business of the NFL is cruel and waits for nobody, not even someone as passionate and talented as Dez - 73 career receiving touchdowns in 113 games and all.
Since 2013, the Cowboys have cut their all-time sack leader in DeMarcus Ware, their all-time passing leader in Tony Romo, and now, which should come as no surprise, considering the Cowboys track record in this regard, one of their all-time receiving leaders in Dez Bryant.
THE STAR WILL
ALWAYS SHINE
In my Dallas Cowboys heart I feel, and most learned Cowboys fans alike, according to social media, agree cutting Dez Bryant was the right move for the organisation. Though it comes with some melancholiness, long term this move could benefit the Cowboys with securing key players Zack Martin and DeMarcus Lawrence long term.
What Bryant meant to the Cowboys will go beyond just what he did on the field. Yes, Bryant is the franchise's leader in touchdown receptions and it's a mark that won't be taken down easily, but Bryant also brought a badly needed passion to the team.
A passion that embodied Cowboys football.
It seems to have rubbed some people the wrong way, obviously after Friday's announcement, but Bryant's outspokenness became the pulse of the Cowboys and it became a rallying call for the team to be inspired.
Now that job falls on Dak and Zeke and this new generation of Dallas Cowboys.
HAPPY TRAILS
Thanks for the memories Dez, continued success, may you continue to throw up the 'X' like only you can.
Happy trails to you, until we meet again.
Hopefully not twice a year!!
• Naughty presents 'Mischief and Mayhem in da AM' from 6am to 10am, Monday to Friday and 'The Press Box' sports talk show on Sunday from 10am to 1pm, on KISS FM 96.1.
Comments and questions to naughty@tribunemedia.net