Wednesday, August 8, 2018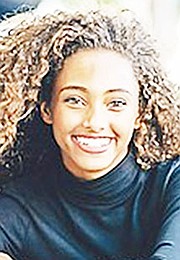 By RENALDO DORSETT
Tribune Sports Reporter
rdorsett@tribunemedia.net
THE Bahamas concluded the 62nd Caribbean Amateur Golf Championships with a fourth-place finish for the George Teale Trophy, and sixth place in the standings for the Hoerman Cup.
Hosted at the North Sound Golf Club in the Cayman Islands, the nine-member team featured veteran players and several members of the junior division joining the seniors at the international level.
The team of Taneka Sandiford, Haylie Turnquest and Ashley Michel finished with a score of 624 (+56).
Puerto Rico solidified their dominant performance to claim the George Teale Trophy, finishing -5 under par (562).
The Dominican Republic was second at 599 (+31), Trinidad and Tobago was third at 601 (+33) and Jamaica rounded out the top five at 633 (+65).
The Cayman Islands were sixth at 640 (+72) and the US Virgin Islands finished seventh at 646 (+78).
Turnquest was the top finisher for Team Bahamas and concluded her four round total in 11th place. She shot a final round of 81, a tournament low 74 in round three, a 77 on day two, and an opening day 78 for a total score of 310 (+26).
Michel finished in 14th place with a total score of 317 (+33). She followed her round of 83 with an eight-stroke improvement with a second round 75 and concluded with rounds of 79 and 80.
Sandiford finished at No.20 with a score of 333 (+49). She shot rounds of 80, 86, 85 and 82.
For the Hoerman Cup, Richard Gibson Jr, Pablo Nahmias, Oren Butler, Peter McIntosh, Paul Tsavoussis and Nolan Johnson's combined score of 1198 (+62) was sixth in the eight-team field.
Cayman Islands retained the title at home with a score of 1155 (+19), the Dominican Republic was five strokes behind at 1160 (+24), Trinidad and Tobago was third at 1163 (+27), Puerto Rico was fourth at 1181 (+45), Jamaica fifth at 1193 (+57), Barbados fifth at 1214 (+78) and the US Virgin Islands eighth at 1250 (+114).
Tsavoussis was the top finisher among the group at No.15 overall. He opened with a 78, shot a blistering 71 in round two, tied for second on the leaderboard on the day, a 78 in round three and concluded with a 72 for a total gross of 299 (+15).
Nahmias finished 25th with a score of 304 (+20). He opened with an 82, shot 75 in round two, 74 in round three and a tournament low 73 in the final round.
Gibson finished one stroke behind, tied at No.26 with his score, 305 (+21). He produced rounds of 76, 82, 73 and 74.
Butler finished at No.31 with rounds of 81, 77, 72 and 77 for a score of 307 (+23).
McIntosh equalled Tsavoussis' mark with the lowest round - a 71 on day three. He opened with a 78, an 84 in round two and concluded with a 78. He was 36th at 311 (+27).
Nolan Johnson shot 88, 76, and rounds of 84 on consecutive days to finish tied for 43rd with a score of 332 (+48).
The CAGC is the region's premier event, played both as an individual stroke play event and as a country team competition.