Tuesday, December 4, 2018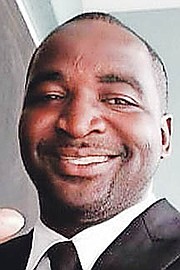 By MORGAN ADDERLEY
Tribune Staff Reporter
madderley@tribunemedia.net
THE lawyer representing the couple in a $30m Sandals resort sexual assault lawsuit yesterday defended the couple's decision to wait for two years after the alleged incident occurred to file a case, saying the couple had to "heal somewhat" before they could "look to see justice done".  
John Nicholas Iannuzzi also said the accused butler Moral Adderley's reasoning for changing his plea from "not guilty" to "guilty" was "very strange," adding the courts will ultimately determine whether the Pascarella couple's lawsuit is "real or a scheme".  
Mr Iannuzzi made these remarks in an interview with The Tribune yesterday, following Mr Adderley's weekend interview when he maintained that all he did was hug the bride-to-be — at her request.  
Last week, Ashley Reid Pascarella and her husband John Pascarella filed a lawsuit against Sandals in the Supreme Court of the state of New York.  
According to court documents, Sandals assigned Mr Adderley to the couple as part of their "dream wedding" package. On April 15, 2016, the lawsuit alleges Mr Adderley "stealthily entered the bedroom of (Mrs Pascarella) and undertook surreptitiously to fondle, grope, and take sexual liberties of (her) beneath her bed-clothes and clothing." 
When contacted about Mr Adderley's version of the story, the couple's lawyer said: "All I can say is obviously there (is) certainly a substantial difference of opinion or point of view in connection with the two versions of what occurred. And I guess we'll have to wait until the court sorts it out.  
"I can't comment in reference to anything further, except it's very strange that somebody would plead guilty because he was afraid pleading guilty would bring him to jail — I mean pleading not guilty because he was afraid of going to jail, so he pleaded guilty instead.  
"But frankly I have no comment, I think courts have to sort these things out, that's what the courts are for." 
In an interview with Eyewitness News on Friday, Mr Adderley said his initial plea was "not guilty". However, he said after the magistrate said he would be remanded to prison for three months, he asked what would happen if he changed his plea.  
"She said it would go on my record and I would have to pay a fine to the Crown. My family told me not to but when my father passed away I did not have the chance to see him on his dying bed, the next chance would have been the funeral," Mr Adderley said.  
"It was unfair but easier for me to plead guilty, pay the fine and walk. To this day if I could go back there I still wouldn't change it." 
When asked if the Pascarellas felt that Mr Adderley's punishment of being fined and fired was adequate, Mr Iannuzzi said: "I think that's a matter of internal functioning of the people at Sandals. I think the determination of the court was more significant." 
The lawyer also responded to critics who questioned why the couple waited more than two years to come forward with a lawsuit.  
"It was a result of the fact that (it) was such a traumatic event that the people want to face it, they had to heal somewhat. And they did - somewhat, not completely." 
He added they healed "sufficient enough to move forward, sufficient enough to look to see justice done." 
Mr Iannuzzi also said the couple "certainly" always had the intent to file a lawsuit, noting they retained his services "shortly after" the alleged incident occurred.   
In his interview, Mr Adderley said Mrs Pascarella is not suffering from post-traumatic stress disorder, but instead is not telling the truth.
"Sooner or later - could be one of their family members is going to come forward and say it's just a gimmick, a scheme," he added.  
In response to these comments, Mr Iannuzzi said: "That's easily said, but it's a legitimate lawsuit, and again, the courts will have to make a determination as to what the ultimate result will be, and that will be a determination of whether it's real or a scheme."  
When asked if there have been any updates in the lawsuit, Mr Iannuzzi said: "Not yet…it was just the filing of a complaint, we have to have a service of the complaint and then we have to have an answer. And then it'll be discovery. So it's the ordinary procedure in the processing of a lawsuit."