Tuesday, February 13, 2018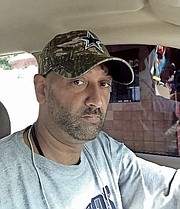 By INIGO 'NAUGHTY' ZENICAZELAYA
WITHOUT a doubt, Kellen Moore is one of those guys folks either really like or believe he's overstayed his time in Dallas by a country mile.
When this was in the wee stages of just a rumour circulating around social media, lots of folks voiced their displeasure with an underwhelming NFL quarterback now being in Prescott's ear.
Moore has no bigger fan than offensive coordinator Scott Linehan.
When the Cowboys' front office decided to keep the coordinators in place, that almost guaranteed a role for Moore.
He's a "Linehan Disciple."
Despite the naysayers, Moore's fan club is broader and more diverse than just Scott Linehan.
Cowboys QB Dak Prescott had this to say on the Newy Scruggs Show on NBC Sports Radio: "I'm a big fan of Kellen Moore. I pushed for that, and I know he helped me so much throughout the season, both seasons actually. He's just so smart. I told him when he became a college coach and I had a kid, my son had no choice of who he was going to play for.
I'm excited I get to play under him now, and I'm excited for him to take this role as a coach, and I know he'll be really good at it."
Prescott also added:
"The moment he became quarterbacks coach, we shared a message and I told him exactly the things I wanted him to push me and challenge me on, and I know he's going to do that. He's so smart; he knows the game so well. He can only benefit me."
It's clearly Dak's team, with the organisation pushing for a "Dak Friendly," environment.
The Cowboys want to keep their star quarterback comfortable. He's already given strong endorsements of Scott Linehan and Kellen Moore suggesting they're his guys.
So, if Dak is happy I'm happy. No need for all the early outrage and talks of imminent failure before we've ever had a chance to see one snap on offence.
TRADE = WIN, WIN
FOR THE LAKERS
Recently acquired PG Isaiah Thomas made his Laker debut Saturday night in Dallas against the Mavericks. Coming off the bench, it didn't take Thomas long to score, he knocked down his first shot as a Laker - a 3-pointer midway through the first quarter.
Thomas finished with 22 points and six assists. And he was efficient, hitting seven of his 12 field-goal attempts.
"I wanted to bring something to the table," Thomas said. "I felt like I got my powers back playing on this team."
"I was shocked, it was as a surprise, but at the same time, I am happy to have a new start, I am happy to be here with the Lakers, happy to be with a young team that is exciting, that likes to get up and down. That's my style of play. I am here to help in any way possible. It's a fresh start for me. I am excited."
That type of mindset from Thomas is a win for the Lakers, as well as knowing that it is important for Thomas to play well and help the Lakers for the remainder of the season.
He's set to be a free agent this summer, so Thomas will want to show teams he can still be a valuable player. Another win for the Lakers.
Sitting only six games back of the 8th seed in the Western Conference, and winners of 11 of their past 15 games, the Lakers young guns led by a rejuvenated Thomas, could be fun to watch down the home stretch in the NBA.
• Naughty presents 'Mischief and Mayhem in da AM' from 6am to 10am, Monday to Friday and 'The Press Box' sports talk show on Sunday from 10am to 1pm, on KISS FM 96.1. Comments and questions to naughty@tribunemedia.net