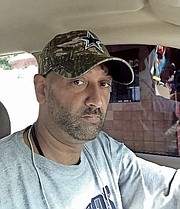 By INIGO 'NAUGHTY' ZENICAZELAYA
IT WAS truly my pleasure to host the inaugural "Don't Blink" Home Run Derby in Paradise.
The brainchild of major league prospects Todd Isaacs Jr of the Cleveland Indians and Lucius Fox of the Florida Marlins, along with lots of support and blood, sweat and tears from Todd Isaacs Sr.
The Bahamas has lots to be proud of in the form of 16 major league prospects, all asigned to the minor league systems of their parent clubs.
Visiting minor leaguer Bo Bichette of the Toronto Blue Jays organisation, and son of former major league slugger Dante Bichette, won the first ever "Don't Blink Home Run King."
Bichette hit nine home runs in the final round to defeat Lucius Fox Jr (Tampa Bay Rays) and Nick Gordon (Minnesota Twins). Bichette offered the following remarks on the event and his preformance.
"This event was awesome, the people gave us a lot of energy and we were just excited to come out here and show people in the Bahamas what baseball is all about. "They are really good friends of mine so it meant a lot to come down here and be able to help them out. I know they want to bring awareness of baseball to the Bahamas so to be able to come out and help them with that is the least that I can do. It was cold, it was windy for sure but it's always fun to come out and hit some homers."
Bichette was named the Midwest League MVP and the his organisation's Minor League Hitter of the Year this past season, so you know his pedigree is real.
LET'S PLAY BALL
The aforementioned Bahamian major league prospects all started in either JBLN or Freedom Farm so as a coach of youth baseball, on both my sons teams, I'm excited for the season to start so I can see where the next batch of Bahamian major leaguers will evolve.
The Junior Baseball League of Nassau will open the 2018 season this coming week – the 29th. The league announces that 31 baseball and six girls' softball teams comprising 470 boys and girls will be competing in the 2018 season which will run from January to May.
Tee Ball Division 5-6
5 Teams
Coach Pitch Division 7-8
5 Teams
LL Minor Division 9-10
5 Teams
LL Major Division 11-12
6 Teams
Junior Division 13-15
5 Teams
Senior Division 16-Over
5 Teams
Girls Soft Ball 13-19
6 Teams
JBLN will celebrate the opening of the 2018 season at 10am on Saturday, January 13, with a parade of all 37 teams competing.
Dignitaries expected to attend include Minister of Sports Michael Pintard, Bahamas Olympic Association President Romell Knowles, President of the Bahamas Baseball Association Sam Rodgers, Ted Miller, President of the Bahamas Soft Ball Federation, Oria Wood-Knowles from the Bahamas Baseball Association as well as supporters and sponsors of the league.
The end of ceremonies will be highlighted by a Junkanoo rush-out by the Builders Mall Genesis War Hawks.
Games in Week 1 will start immediately after the opening ceremonies.