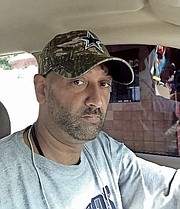 By INIGO 'NAUGHTY' ZENICAZELAYA
NOW, before we get started, bare in mind that these are rumours, they only carry so much weight.
With that out of the way, it is has been rumoured recently, and post this year's NBA Finals, that both of Magic Johnson's superstar free agent targets are considered to be cooling off on the notion of coming to Los Angeles.
Yes, apparently Paul George allegedly quite content to stay in OKC alongside Russell Westbrook for one more season.
Forward the tape to now, according to 'reliable sources,' apparently LeBron James isn't smitten either.
This is what ESPN's Chris Haynes had to say when speaking on the "TK Show" on ESPN.
"Houston has been linked a lot. I've been told that Philly of course, that's legit.
The Lakers are still in play but they're not as hot as it was before, but you're going to grant Magic Johnson a meeting.
That's just, you're gonna do that.
And you're gonna listen.
So they have things in play, the Lakers have been setting up for two years for this summer."
Now before you run hot on me, let's look at this logically and rationally.
With the way the NBA Finals went, and another 'L', LeBron has every reason to ditch the Cleveland Cavaliers, again.
Getting him to the open market is the first step.
Now it would have been extremely naive to assume he'd just stroll on in to Los Angeles, sign a contract and call it a day.
There was always going to be competition.
Other teams will throw their hats in the ring, that's a given. It's going to take a lot for the Rockets to get involved, but Rockets GM Daryl Morey is a cap genius — he's always in the hunt.
I think the scenario with Sixers GM Bryan Colangelo hurts the 76ers, but they're worth taking seriously as well.
Still, don't count out the Lakers and Magic, who I'm sure have already drawn up the perfect pitch.
DRAFT
RUMOURS
Although they only own the No. 25 and No. 47 picks, the Lakers have a knack for turning non-lottery picks into quality talent. (See Jordan Clarkson, Kyle Kuzma and Josh Hart)
Here's a hot rumour regarding what Magic and Co. may do with the 25th pick in this year's NBA Draft.
Lakers trade up for Michael Porter Jr.
There's this crazy notion right now that Michael Porter Jr could suffer a disastrous tumble on draft night.
ESPN recently had him mocked to the Washington Wizards at No. 15 despite the Missouri product clearly possessing top-five talent/potential (via NBC Sports Washington).
If Porter's back injury and uncertainty surrounding it forces teams to look elsewhere during the lottery, allowing the outstanding forward prospect to still be on the board at No. 15 or possibly a pick or two earlier at No. 13 or No.14, expect the Lakers to spring into action, trying to get a deal done for the multi-talented forward.
In order to move up for Porter the Lakers give up the No. 25 pick and Kyle Kuzma. It's a terribly high price to pay, but the upgrade in talent is tremendous.
Porter gives the Lakers a truly elite talent to pair with Lonzo Ball, and Brandon Ingram and whoever else they manage to sign in free agency. The departure of Kuzma sucks, but that's the price the Lakers will have to pay in order to return to relevance in the NBA.
If the Lakers somehow actually get Porter, that would be a dream come true for Magic, who can turn the 6'11" forward with a two-guard's skill-set into a superstar, alongside the young stars presently on the Lakers roster.
• Naughty presents 'Mischief and Mayhem in da AM' from 6am to 10am, Monday to Friday and 'The Press Box' sports talk show on Sunday from 10am to 1pm, on KISS FM 96.1.Comments and questions to naughty@tribunemedia.net