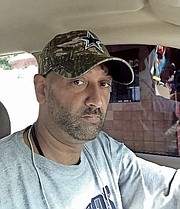 By INIGO 'NAUGHTY' ZENICAZELAYA
LAST week we looked at three potential first round picks at wide receiver for the Cowboys, picking No. 19 in this year's draft.
This week we look at three potential first round picks on the defensive side of the football.
Derwin James, S, FSU
James has the desired physical traits and mental makeup of an All-Pro safety who has the ability to not only set a tone but change the course of games.
Although James is extremely athletic and talented, he still has room for improvement as a run defender and in coverage.
James' talent is best utilised in an active, attacking capacity in a robber role or near the line of scrimmage where he can support the run, blitz and handle physical coverage responsibilities.
Already considered one of the most impactful defenders in college football after his freshman year because of his tall, chiseled frame, long arms for sure tackling, and relentless nature, much was expected of James heading into 2016. He delivered in the opener against Ole Miss (eight tackles, interception), but unfortunately, a left lateral meniscus tear suffered in the second week of the season put him on the sideline for the rest of the year.
Expectations were already through the roof for James as an All-Florida pick from Haines City High (94 tackles, four INT in eight games), where he was the top DB recruit in the country.
He racked up Freshman All-American and third-team All-ACC (league media) honours after an outstanding freshman season where he played in all 13 games, starting the final eight (91 tackles, 9.5 for loss, 4.5 sacks, five pass break-ups, two forced fumbles). James had 14 stops, two for loss, and a sack against Houston in the 2015 Peach Bowl.
James' junior season went about as expected, as he earned second-team AP All-American and first-team All-ACC honours with 84 tackles, 5.5 for loss, two interceptions, 11 pass break-ups, and a blocked kick.
He started 12 games on the year, skipping the Independence Bowl to focus on preparing for the NFL Draft.
Cowboys fans brace yourself for a trade up by the Cowboys to secure this gem.
Vita Vea, DT, Washington
Dallas has always had the philosophy the nose tackle is a throw-away position where they can get by with an average player because the role isn't key to what they do.
However when that role can be manned by an exceptional athlete who demands the offence's full attention on every snap? A rarity at this particular position in Dallas.
Then Vea becomes even more of a necessity for Dallas.
So if James is unattainable, then I see no problem with the Cowboys bringing in Vea, a 6-foot-5, 346-pound behemoth who has the agility of a running back.
Vea's combination of size and light feet are rare. In fact, even at about 350 pounds he was lining up as an edge rusher at times in 2016 to take advantage of his genetics.
While only starting five of 14 games played as a sophomore, Pac-12 coaches voted him second-team all-conference after he compiled 39 stops, 6.5 for loss, and five sacks. Vea played in all 13 games as a reserve in 2015, posting 17 tackles, three for loss, and a sack. His play late in the year portended a bright future, though, as he forced a fumble against Washington State in the Huskies' Apple Cup win and had a sack in their bowl game.
Tremaine Edmunds,
LB, VT
Edmunds combines elite size, speed and explosiveness into a productive, versatile linebacker package that will have evaluators salivating.
Edmunds has posted high-impact production over the last two seasons and he still has room to get bigger and better. He will make mental mistakes and his instincts are subpar, but he has an ability to mitigate those issues with his athletic ability.
Edmunds can play in any alignment at any linebacker spot and has All-Pro potential no matter where he lands.
Edmunds is the son of Ferrell Edmunds, a two-time Pro Bowler at tight end with Miami (1989-90).
Three of Ferrell's sons actually signed not with his alma mater of Maryland, but with the Hokies (though the oldest, Trey, transferred to play running back at Maryland for his final season in 2016).
Tremaine and his brother, Terrell (safety), are now leaders on Tech's defence. One of the top linebacker recruits in the country, Tremaine played in 13 games as a true freshman, starting twice, recording 11 tackles on the year. His 2.5 tackles for loss came against Tulsa in the Independence Bowl, portending his successful sophomore year.
Edmunds, who is tall and long for a stack linebacker, attacked open lanes to become a second-team All-ACC pick in 2016, starting 14 times and compiling 106 tackles, 18.5 for loss, 4.5 sacks. He had an interception in the team's Belk Bowl appearance against Arkansas.
NFL scouts loved what they saw from Edmunds as a junior, as did the Associated Press, who named him third-team All-American. He was also a first-team All-ACC selection in 2017, recording a team-high 109 tackles, 14 tackles for loss, 5.5 sacks, and three forced fumbles.
Edmunds is the perfect complement to Sean Lee and Jaylon Smith, two integral and extremely talented but injury prone components of the Dallas defence.
Edmunds also can be considered plug and play from day one, especially if free agent, starting LB, Anthony Hitchens departs in free agency as expected.
So don't be surprised to hear his name called by the 'Boys if he's still there at 19.
The Pick Is In ....
I see the Cowboys trading up for Derwin James, S, FSU.
The missing piece to the new 'Legion of Boom' being created by Chris Richard in Dallas.
The addition of James will give the Cowboys one of the best and more talented young secondaries in the entire NFL.
• Naughty presents 'Mischief and Mayhem in da AM' from 6am to 10am, Monday to Friday and 'The Press Box' sports talk show on Sunday from 10am to 1pm, on KISS FM 96.1. Comments and questions to naughty@tribunemedia.net