Tuesday, November 6, 2018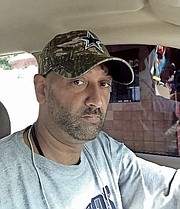 By INIGO 'NAUGHTY' ZENICAZELAYA
IN addition to trading for wide receiver Amari Cooper going into the bye week, the Cowboys continued to shake things up during the bye week.
In an attempt to win the mediocre NFC East and make the playoffs, the Cowboys are turning to familiar faces -- and perhaps a familiar way of doing things -- to replace fired offensive line coach Paul Alexander.
Enter Marc Colombo, the O-line assistant coach since 2016 and former Cowboys lineman, taking over for Alexander.
The Cowboys are also bringing in former longtime O-line coach Hudson Houck, the creator of the original "Great Wall of Dallas" offensive line which was an integral part of the Cowboys Super Bowl success in the '90s. As well as Emmitt Smith becoming the NFL's all time leading rusher and NFL Hall of Fame inductee, as a consultant.
Houck, 75, coached Dallas' O-line from 1993-2001 - guiding players such as Hall of Famer Larry Allen - and from 2008-2011, part of a long college and professional coaching career.
Colombo played for Dallas from 2005-2010, for former Cowboys coach Bill Parcels, starting 72 games, and retired a Cowboy after spending the 2011 season with the Miami Dolphins.
He spent part of his time with the Cowboys under Houck, who retired after a second stint with the Cowboys following the 2011 season.
The Cowboys want to return to an aggressive offensive approach.
Dallas has allowed 23 sacks in seven games, along with 46 quarterback hits.
While the Cowboys rank No. 4 in the league in rushing yards per game, Colombo says the line hasn't blocked well, and underachieved up until this point. "I just think we have to get back to who we are and what we do, and obviously I'm a part of that, too. ...I'm a more of an old-school guy in the sense that we're going to work, we're going to grind, all right."
"Every day. We're going to be out there working every single technique, every single drill. We are going to bring violence and some nasty to the game."
Colombo said while addressing the Dallas media:
"Music to my Cowboy ears!! It's a good move in my opinion, also it was a necessity if the Cowboys are to make any sort of run at the post season.
Colombo has credibility with the players as a former starter, he's prepared, and he'll bring intensity to the job.
Houck, who coached Colombo for three years, is here to provide input.
The line has played much better at home than on the road, so again, they've still got to figure out why, or what is causing the inconsistencies. It will be interesting to see if the Cowboys can tap into their glorious past, and recapture some winning magic.
Or will it be more disappointment in Big D?
We've got the final eight games of the regular season to see what pans out.
Or could this be the early framework for a possible reunion with another fixture of the Cowboys dynasty in the 90's.
Carolina Panthers Offensive Co Ordinator Norv Turner?
More on that in the coming weeks.
• Naughty presents 'Mischief and Mayhem in da AM' from 6am to 10am, Monday to Friday and 'The Press Box' sports talk show on Sunday from 10am to 1pm, on KISS FM 96.1. Comments and questions to naughty@tribunemedia.net