Thursday, November 8, 2018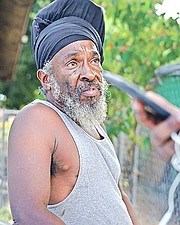 By RASHAD ROLLE
Tribune Staff Reporter
rrolle@tribunemedia.net
MORE than three months after the government passed the Economic Empowerment Zone Act, some residents of Bain & Grants Town and Centreville are still largely ignorant of its benefits and doubtful the Over-the-Hill programme will address their most pressing needs.
The initiative is a flagship programme for the Minnis administration. But of the dozen or so residents The Tribune spoke to this week, most said they never heard of it. Others recalled hearing snippets about the plan but could provide no details.
Through the programme, tax exemptions will be offered to residents and businesses in specified areas. These will include exemptions on real property tax, business licence tax, custom duties on materials necessary for constructing, equipping, and completing buildings, excise taxes and stamp duty taxes. The exemptions are not accessible yet, nor have businesses and residents begun seeking approval for them.
Samita Ferguson, executive manager of the Over-the-Hill Unit in the Office of the Prime Minister, said this phase is expected to kick in before the end of the year after the empowerment zone is gazetted. 
Residents, like Rickell Bennet, 36, said the programme could help some businesses but speculated most residents of Bain & Grants Town, the most impoverished constituency in New Providence, have far more important priorities than renovating their homes with the little money they make. 
"Renovation would be on the bottom of my list of priorities," she said, minutes after praising the government's effort. "Other things would be more important like buying grocery, clothes, cleaning items, daily toothpaste, your soap, your deodorant. Renovation would have to happen only where something in the house leaning and falling down."
Life has been made more difficult by the increase in value added tax, something she said has had "a crazy impact" on her family that has been exacerbated by the fact that her daughter uses her minimum wage job to pay tuition at the University of The Bahamas, forcing her to pick up the slack in the house.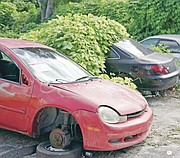 A programme to transform Over-the-Hill must, she added, feature a major job creation component, more so than tax exemptions.
"You can't implement a programme like that to empower me, which in it could since if my house dilapidated or whatever and I getting a cheque every week, I could send for stuff to fix my roof or whatever, but if I don't have a job to send away for the stuff I can't do that. The first programme you need, and I'm not knocking that particular one, is how to get the people jobs. Lots of people here don't have it. I'd say less than 45 percent of people in these areas would benefit from that."
Another resident, Paul Andrew Kemp, 51, was told about the Over-the-Hill programme for the first time yesterday. He wondered how a programme designed for Over-the-Hill communities could be a mystery to so many residents in the community.
More than anything, he said he wants the programme to prove its worth by fixing the community's immediate problems first, like constructing speed bumps and erecting stop signs in his home area of Royal Palm Street, where he said accidents in the dilapidated area take place at least once every two weeks.
"I heard of it but I don't see no effects of it, not particularly near to me," said another resident, William Carey.
"He is as a disgruntled Free National Movement supporter who felt some actions of the Minnis administration, like increasing the VAT rate, made residents disillusioned about the Over-the-Hill programme's potential.
"So far, I gon be truthful to you, I am a supporter of the FNM, I haven't eaten no gravy off the gravy train, but that is not my complaint. Most of the things they doing, I don't agree with even though being a party supporter," he said.
An owner of a business in Bain & Grants Town, Mr Carey didn't want to talk about the Over-the-Hill programme, despite being prodded to consider its benefits.
"The main important things the people need, they (the government) ain' doing," he argued. "You got to set your house in order. Their priorities wrong."