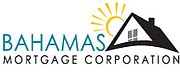 By NEIL HARTNELL
Tribune Business Editor
nhartnell@tribunemedia.net
The Bahamas Mortgage Corporation's (BMC) chairman says "doing nothing is not an option" with the struggling lender having just five years to escape hitting a $110m debt mountain.
Patrick Ward told Tribune Business he felt there was "sufficient time to salvage" the corporation's financial position and avoid calling for a Treasury-funded bail-out that would result in it "becoming a burden to the taxpayer".
Stressing that it was important for all Bahamians to understand the wider ramifications of the Mortgage Corporation's troubles, Mr Ward said "fundamental issues have been kicked down the road for far too long" by successive administrations.
He emphasised, though, that "there is no thought that the Bahamas Mortgage Corporation will not honour its obligations" to investors holding its bond debt, pledging that the Government-owned lender will "start acting decisively" to address its woes.
To correct its multiple problems, particularly its loan portfolio's 47.28 percent arrears rate, Mr Ward said the corporation's management and board were still working to "flesh out" the details of a strategic plan that aimed to transform its financial fortunes.
He added that recent homeowner evictions and lock changes, which received much publicity, formed one element of its plan to curb borrower delinquency. Mr Ward argued that this was "a much better" solution for the Mortgage Corporation, as it ensured homes were made available to new owners with the ability to repay a loan, while also reducing the housing waiting list.
"If you look at the totality of bonds outstanding, it's difficult to see how the Mortgage Corporation will effectively be able to repay the outstanding principal that's due at the time it comes due looking into the future," Mr Ward told Tribune Business.
"In terms of the amounts coming due, in the short-term I don't think there's an issue. In 2018, we have $5m coming due. But there are staggered amounts that commence in 2023 onwards. It's more 2023 onwards when the big chunks become due.
"At the moment, based on the amount accumulated in the [bond] sinking fund,
Bahamian citizens, taxpayers and pension beneficiaries are exposed to the Mortgage Corporation in multiple ways, with its problems not merely confined to troubled and delinquent borrowers:
The Mortgage Corporation's last audited financial statements, for the year to end-December 2013, show a collective $110m in bond principal must be repaid to its lenders/investors over a four-year period that starts in 2023.
Most of that $110m matures during the first three of those years, yet the Corporation's so-called "bond sinking fund" - which is supposed to amass monies to enable it to repay this debt as it comes due - contained only $64m at year-end 2013.
This leaves a $46m deficit compared to what is owed between 2023-2026 alone, and the Mortgage Corporation's high delinquency rate - with almost half its loans in arrears or non-performing - means it is impossible to generate the cash flow and profits necessary to boost the "sinking fund" to levels where it will be able to repay the $110m coming due.
As a result, there is every likelihood that long-suffering Bahamian taxpayers could be called upon to help the Corporation meet its obligations to investors, unless the latter agree to extend the bonds' maturity and "roll" the debt over.
Bahamian taxpayers are already effectively "on the hook" for the Mortgage Corporation's "bad loans". The footnotes to the 2013 financial statements reveal: "Approximately 96 percent of mortgage loans are guaranteed by the Department of Housing."
Given that both entities are owned by the Government, it is not surprising that this guarantee has not been enforced or called in, but it illustrates how the Mortgage Corporation's liabilities could rapidly spread beyond that organisation.
At year-end 2013, close to two-thirds (61 percent) of the Mortgage Corporation's bond debt was held by the National Insurance Board (NIB). The national social security system, upon which many Bahamians still rely for a pension and other retirement/health benefits, is thus exposed should the trouble-stricken lender default on its debt.
The balance are held by banks, insurance companies, pension funds and other institutional investors. Among them, it is thought, are the likes of Family Guardian and Commonwealth Bank.
Acknowledging this reality, Mr Ward reiterated to Tribune Business: "Doing nothing is no longer an option. We have to start acting, internally and decisively, to ensure a much better outcome. Doing nothing is not an option.
"It's pretty clear that the fundamental issues have been kicked down the road for far too long, and it requires us to take some tough action. I think this is what the population at large needs to bear in mind: If the Bahamas Mortgage Corporation does not succeed and defaults on its obligations, it becomes a liability for everyone, including the taxpayer.
"We're trying to ensure we don't end up in that scenario where we become a burden to the taxpayer. I think there is sufficient time for us to make some corrections that will fundamentally alter the course the Bahamas Mortgage Corporation is heading in. I don't think it's too late for us to take corrective action and have a successful outcome.
Evidence that "issues have been kicked down the road" is laid bare by the Mortgage Corporation's loan portfolio quality. With 1,366 out of 2,889 loans in arrears, almost 60 percent of these troubled borrowers - some 818 - have been behind on their payments for one year or more.
Collectively, these 818 loans account for a total $32.269m in non-performing credit and 28.31 percent of the Corporation's total loans - more than one in every four. With the bulk of arrears falling into the longer term category, it indicates that previous efforts to collect on the collateral/security for this credit have either been ineffectual or non-existent.
Mr Ward said tackling a loan arrears ratio of almost 50 percent was among the priority "operational improvements" addressed in the Corporation's "draft strategic plan", which is still being worked upon.
This, he added, required the evictions and lock changes at properties owned by delinquent borrowers. The move sparked much debate and criticism, especially from the Government's political opponents, which seized upon the repossessions to portray it as heartless and uncaring towards poor Bahamians in financial distress.
Responding to this criticism, Mr Ward told Tribune Business: "What I would say to that is there are quite a number of persons looking to get into homes, and to the extent that we can salvage a situation over the long term and create an environment where we can put somebody else into that building who qualifies for a mortgage and is able to repay the money, it's a much better outcome as opposed to doing anything else."
Declining to give specifics on the Mortgage Corporation's strategy, Mr Ward added of the Board: "We are right now, in conjunction with management, looking at coming up with a plan of action that addresses current operational deficiencies in the Bahamas Mortgage Corporation, and deals with the longer term issue of repaying the obligations.
"We have a draft of a strategic plan that has already been discussed among the directors and management. There are some additional things we have to do to flesh out the details, so I don't want to be took specific at this stage."
Mr Ward explained that operational improvements, and reduced loan arrears, were directly linked to the Mortgage Corporation's ability to meet its bond principal repayments when they became due.
"If the operational performance of the Mortgage Corporation improves, it means we can accelerate payments into the [bond] sinking fund," he said. "Second, that will give confidence to the investing community to extend the duration of the bonds or roll them over if they see an improvement in the overall performance of the Corporation.
"I think that if we have the will to do what needs to be done, there is a way we can salvage the situation and come out in a better place. There is no thought that the Bahamas Mortgage Corporation will not honour its obligations in one form or the other. We will do everything possible to make sure we honour our commitments."