Tuesday, February 5, 2019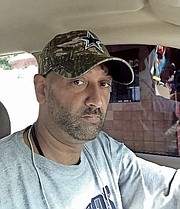 By INIGO 'NAUGHTY' ZENICAZELAYA
The Los Angeles Lakers have been aggressively pursuing the New Orleans Pelicans' All-Star forward Anthony Davis for the last few weeks.
In a potential Davis trade, LeBron James is really the only Laker who is untouchable, putting the rest of the team on edge as the trade deadline approaches.
Prior to January 31, the Pelicans had been lukewarm to even entertaining the Lakers about a potential deal involving Davis.
That scenario changed, when Davis told Pelicans top brass, he wouldn't sign a $239m max contract extension with the club when he becomes a free agent, and formally requested a trade, before the NBA's trade deadline on Thursday.
Lakers president Magic Johnson spoke to Pelicans general manager Dell Demps for the firs time this past Thursday, after they had taken calls from other teams about acquiring Davis, (sources speaking under anonymity) told ESPN.
The Lakers reportedly made their latest offer yesterday afternoon, an offer that included point guards Lonzo Ball and Rajon Rondo, forwards Kyle Kuzma and Michael Beasley and a first-round pick, according to ESPN's Adrian Wojnarowski.
Shams Charania, of The Athletic and the Stadium, added that sources said the Lakers have not placed all their assets on the table in pursuit of Davis, with one (anonymous) source describing it as a "lowball" tester.
The Lakers also offered the Pelicans two of their talented young players - among Lonzo Ball, Brandon Ingram, Kyle Kuzma, Ivica Zubac, Josh Hart - with Rondo or Stephenson as part of a deal.
According to Charania, sources with The Athletic's Pelicans reporter Will Guillory, said that the player not discussed in trades for Davis is Kentavious Caldwell-Pope.
I think, that might be the asset not placed on the table that sources are talking about?
The Lakers have struggled to win games during James absence of 17 straight games — as he's been recovering from a groin strain.
A James-Davis team would be awesome, another injury absence for James, would leave the team in a very tough spot if they had none of their young players.