Tuesday, February 5, 2019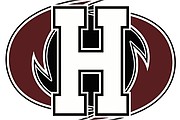 By RENALDO DORSETT
Tribune Sports Reporter
rdorsett@tribunemedia.net
The Holland College Hurricanes are No 1 ranked team in the Canadian Collegiate Athletic Association the poll powered by Roosevelt Whylly who continues to be one of the league's most dominant players.
The Hurricanes remain undefeated at 14-0, rose to No 1 and maintained their position atop the standings with a 98-67 win over the Mount Saint Vincent Mystics.
Whylly finished with 18 points, nine rebounds, three assists and two steals. The Hurricanes also took a 112-89 victory on December 2 in the only matchup with the Mystics so far this season.
The veteran forward is averaging a double double with 20.2 points and 10.2 rebounds per game. He leads the league in both rebounds and field goal percentage (69.6 percent).
Holland Hurricanes men's basketball are six-time Atlantic Collegiate Athletic Association Champions (2013, 2014, 2015, 2016, 2017,2018) and four-time CCAA National medalists (2013 - silver, 2016, 2017, 2018 - bronze).
Also in CCAA play, Van Hutchinson Jr and the Niagara Knights rebounded from last weekend's loss were back in the win column with a 95-75 win over the Lambton Lions.
Hutchinson posted yet another monster stat line with 22 points a career high 22 rebounds, five assists and two steals.
He also celebrated being named the Niagara College Male Athlete of the Week.
He totalled 24 points, 17 rebounds, five assists and three steals in a loss to the No 6 ranked Sheridan Bruins. In following with his performance against the Hutchinson scored 46 points and grabbed 39 rebounds.
In 16 games this season, he is averaging 24.7 points. 12.9 rebounds and 7.1 assists per game.
Samson Cleare averaged ten points and seven rebounds in the weekend series, but his NAIT Ooks lost both games to the Concordia Thunder.
In game one, he finished with 11 points and seven rebounds in a 98-64 loss followed by nine points and seven rebounds in a 94-86 loss in game two.
In U Sports play, member of the coaching staff Ollen Smith and first year forward Qyemah Gibson continue to be a part of a league leading 15-0 winning streak for the St Mary's Huskies.
The Huskies scored a 91-83 win over the Cape Breton Capers. Five games remain in the regular season as the Huskies look to finish with an unblemished mark.
Also in U Sports play, Leashja Grant and the Lakehead Thunderwolves completed a weekend sweep of the Waterloo Warriors.
They closed out the series with a 64-46 win. Grant finished with 16 points, eight rebounds, four assists, two steals, and two blocks
Lakehead improved to 16-4 and second in their conference, the OUA West.
"The start today was not the way we wanted it to go," Thunderwolves head coach Jon Kreiner said, "Waterloo made it really hard on us and we didn't bring the energy needed to play at a high level. We turned things around in the third with some dominant play by Leashja," Kreiner said.
In game one, Grant finished with 18 points and ten rebounds in the 69-45 win.