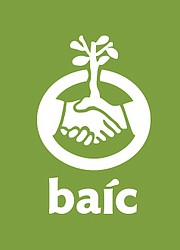 By NEIL HARTNELL
Tribune Business Editor
nhartnell@tribunemedia.net
The Bahamas Agricultural and Industrial Corporation (BAIC) has received a $500,000 taxpayer bail-out to help pay down a $3.123m debt that left it on "life support".
Michael Foulkes, BAIC's executive chairman, in a statement yesterday said the corporation had been left "in dire straits" by the former Christie administration with its employee with health insurance plan suspended over $385,000 in arrears that had built up over four months.
While that has been brought current, Mr Foulkes revealed that BAIC still owes the National Insurance Board (NIB) a collective $1.7m in contributions - including some $700,000 that had been deducted from employee pay cheques but was never passed on. He added that the corporation has been current with NIB payments since January last year.
Focusing on the positive, Mr Foulkes said BAIC had paid the $65,000 debt owed to its US-based livestock feed supplier, while cash on hand had increased almost "seven-fold" during 2018 to close the year at just over $138,000.
"When we arrived at the corporation we immediately found that its finances were in dire straits, and the corporation was on life support with debts due and owing at the time totalling $3.123m," said Mr Foulkes. "We later discovered that it exceeded that amount.
"Our cash position for the entirety of the corporation was a meagre $20,000-plus on hand with about 200 employees and operations in six Family Islands and New Providence."
Providing details on BAIC's financial condition post-general election, Mr Foulkes added: "We met the employee group medical insurance coverage in a suspended status being four months in arrears for a total of $385,000.
"The corporation had 34 increment assessments that were completed but not reviewed by management. Some employees' reviews took place months prior, which meant that back pay was due to them that they had not received."
Besides the $65,000 owed to Walpole Company, BAIC's livestock feed supplier, Mr Foulkes said: "We met the Corporation deducting the NIB funds from employees' checks – their portion – but not paying the deducted funds to NIB for almost five years. The total due and owing at the time was just under $700,000. Also, the Corporation's portion that was due and owing was in excess of $1m.
"We met a bill for Family Island farmers of $31,000 in January 2018. We have since paid that amount and have been current as to our monthly schedule every month throughout 2018 with few exceptions."
Turning to the solutions, Mr Foulkes revealed that BAIC's debts had been reduced from $3.123m to $2.573m at year-end 2018 - a reduction of $549,605 or 17.6 percent - thanks to a $500,000 injection (bail-out) by the Government via the Public Treasury and Bahamian taxpayer.
"The cash on hand on December 28, 2018 (the last full business day) went from $20,000-plus in January 2018 to $138,338.26 – an improvement of almost seven-fold. And we anticipate by this Friday, January 11, 2019, our cash on hand will be around $250,000," Mr Foulkes said.
"At the end of 2018 we are pleased to report that the employee group medical insurance coverage is current. We have paid the full amount that was in arrears in January 2018 in the amount of $385,000, and we have paid the amount every month in full, thereby today owing nothing. We will only have to pay the bill for January 2019, when it becomes due."
While all increments and associated back pay have been covered, Mr Foulkes said the $1.7m owed to NIB remained outstanding although all current payments are on track.
"While we have not been able to pay the amount taken from employees' checks for the most part since 2012, which amounts to $700,000, we have every month since January 2018 paid the amount deducted from employees' checks to-date and paid same to NIB on their behalf. Today, the Corporation owes nothing to NIB for the deductions from employees' checks," Mr Foulkes said.
"Further, it is our fervent hope that this year, with the assistance of the Government, we will pay the amount that was deducted from employees' checks since 2012 for the most part but not paid to NIB. As regards the current BAIC portion, we will work towards commencing payment of that amount and, of course, the $1m that was never paid by the former government."