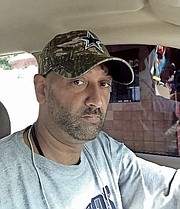 By INIGO 'NAUGHTY' ZENICAZELAYA
I MUST admit, I enjoyed my Dallas Cowboys NFC Wild Card game victory against the Seattle Seahawks.
I haven't had that playoff victory feeling in a long while, I almost forgot how good it felt. (And it had nothing to do with Jack Daniels at all).
To make things even better, the Cowboys exorcised playoff demons from a decade ago. Demons conjured up by these very same Seahawks in Seattle, with the help of the officials.
Ironically the same referee, Walt Anderson from the 'Romo fumble' debacle in Seattle a decade ago, was blowing the whistle this past Saturday in Dallas as well.
Everything has come full circle I guess !
Sadly by Sunday morning, reality had sunk in.
By going 7-1 over the last eight regular season games, and winning the NFC East for the third time in five years, so much to my chagrin, embattled head coach Jason Garrett, the much maligned, bland, straight laced, always under fire from the critics, (and in most cases deservedly so) Jason Garrett, who's been roasting on the 'hot seat' since last season, appears to be safe job wise for another season.
Regardless of how the Cowboys fare the rest of the way, I'm convinced OC Scott Linehan will be fired.
With a bevy of offensive-minded head coaches recently fired around the NFL, along with several free agent offensive coordinators on the open market, it gives the Cowboys several viable options to upgrade the coaching staff.
What scares me the most is that the Cowboys will lose defensive backs and passing game coordinator Kris Richard.
Richard has already interviewed three times post game, with the Bucs, Jets and Dolphins!
Please 'Karma' don't do me like that, don't let coach Richard end up somewhere else next season, especially in Miami.
The Cowboys' defensive backs coach and defensive passing game coordinator has become a hot name across the league with eight head coaching jobs available.
Cowboys executive vice president Stephen Jones was asked Monday to predict if Richard will still be with the Cowboys next season.
"I'll tell you what, you just don't know," Jones said on 105.3 The Fan's G-Bag Nation show [KRLD-FM].
"No one thinks more of Kris than our organisation.
He's done just a tremendous job this year, of stepping up and working with [defensive coordinator Rod Marinelli] in a great way. I think he's proved he can certainly work in any environment."
"He's got all the qualities you look for in a head coach."
Jones was then asked how creative the Cowboys will get to try to keep Richard on their coaching staff.
"That's difficult," he responded. "Jason is a young coach, and we're having a lot of success. Sometimes when we had coach Parcells and even Wade Phillips for that matter, they were older coaches that were winding down their careers, so there was a light at the end of the tunnel."
"Obviously with Jason being young, that becomes more difficult. But obviously we'd love to keep Kris, but I'm sure it's just going to depend on the opportunity, and certainly we'll sit down and discuss those things. But right now, our focus is on beating the Rams. We'll certainly cross that bridge when the time comes."
So keep your fingers and toes crossed Cowboy nation, this could be long.
Because sometimes when you win, you really lose, and sometimes when you lose, you really win!
• Naughty presents 'Mischief and Mayhem in da AM' from 6am to 10am, Monday to Friday and 'The Press Box' sports talk show on Sunday from 10am to 1pm, on KISS FM 96.1.