Wednesday, March 13, 2019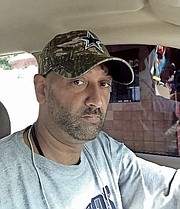 By INIGO 'NAUGHTY' ZENICAZELAYA
MEANWHILE, the dysfunction in LA with my Lakers is painfully obvious.
LeBron James is now playing on restricted minutes and hasn't played a lick of defence all year.
The Lakers have become an underachieving on-court product, not even close to being on a championship level.
Sadly though, the Lakers have immediately played into LeBron James' famed petulant temper tantrums and let him have his way despite their own lofty stature in the basketball community.
James has come first, and with it has been a series of bad front office moves that catered to LeBron.
Those executive decisions were obvious mistakes to anyone watching, especially those of us with high basketball IQs.
Now those ugly LeBron rumours continue to swirl, particularly as it's unclear whether stars outside of Anthony Davis want to play with 'the king.'
Kawhi Leonard clearly doesn't! In addition to the rumours there have been outlandish suggestions to trade LeBron.
Ironically, I agree with former NBA head coach and current ESPN basketball analyst Jeff Van Gundy.
In case you missed it, Van Gundy said this past week he felt as though exploration into the idea of trading LeBron was necessary. Van Gundy suggested sending James to the cross town rival Clippers for cap space, which would give the Lakers a better chance at signing Kevin Durant and another top tier free agent this summer. All while maintaining the talented young core of Lonzo Ball, Brandon Ingraham, Kyle Kuzma and Josh Hart.
After another disappointing campaign and a long offseason hovering on the horizon, it's definitely something the Lakers should contemplate seriously, despite all the obvious reasons not to.
Because, after all, 30-36 at the same juncture of the season last year, and 30-36 again a year later, leaves a lot to be desired.
• Naughty presents 'Mischief and Mayhem in da AM' from 6am to 10am, Monday to Friday and 'The Press Box' sports talk show on Sunday from 10am to 1pm, on KISS FM 96.1.