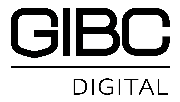 By NATARIO McKENZIE
Tribune Business Reporter
nmckenzie@tribunemedia.net
The "flagship" for the government's Grand Bahama technology hub yesterday denied it plans to exit the island while admitting its business strategy had run into problems.
GIBC Digital conceded it had "overestimated" demand for its services, but said suggestions it was pulling out of The Bahamas were "simply not true" and reiterated its commitment to Grand Bahama.
"Developing business in The Bahamas continues to be a challenge, and we have had to make adjustments, as businesses do," said Greg Wood, GIBC Digital's chief executive. "We overestimated demand for the transformative work we do, and unfortunately, we've had to reduce staff to align with current demand, but the suggestion that we are leaving is simply not true."
This is not the first time GIBC Digital has been forced to clarify its intentions. As recently as February 2019 the company was forced to clarify reports of "lay-offs" on Grand Bahama while acknowledging that business had been slower than expected.
"Business has been slower than expected, and we have had to make adjustments, but this is no cause for concern," Mr Wood said at the time. "We've also had to part ways with some senior employees who did not share our values, but we have replaced them with an all-Bahamian leadership team and are now on track to meet our targets for 2019."
GIBC Digital was among the first companies to apply for, and be approved, under the Government's new Commercial Enterprises Act, which aims to smooth the path for investment in targeted industries by easing Immigration bureaucracy and 'red tape'.
The Act allows approved companies to send key personnel to the Bahamas, and establish operations, without first being in possession of valid work permits. Such permits must be applied for within 30 days of these executives' arrival in the Bahamas and, should no reply be received from the director of Immigration within 14 days, the permits are automatically deemed to have been granted.
The Act, together with the Grand Bahama 'technology hub' initiative, are major components in the Government's plan to restructure and reposition the Bahamian economy by diversifying away from its reliance on tourism and financial services.
GIBC Digital was founded by Mr Wood in 2011 as an enterprise focused on the provision of operational and information technology (IT) strategy, with a focus on regulatory-driven change. GIBC helps its clients re-engineer their data resources in order to help them stay competitive and optimise their data security.
The firm launched an office in Nassau last October after opening on Grand Bahama last June.