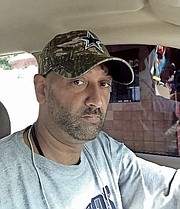 TNT's All Elite Wrestling Dynamite" (AEW) slammed USA Network's "NXT" (WWE) clean in the middle of the ring on Wednesday night past, winning its second Wednesday ratings war in a row.
Wednesday night's AEW show received 1.018 million total viewers, which was a decline of 28% from the prior week's series debut.
WWE's "NXT" posted 790,000 total viewers.
Both weekly wrestling shows air from 8 p.m. ET to 10 p.m. ET.
All Elite Wrestling series debuted to 1.409 million total viewers, toppling USA Network's "NXT," which posted 891,000 total viewers over the same two-hour period.
"Dynamite" had more than doubled its competition in the key adults 18-49 demographic, scoring 878,000 viewers compared to "NXT's" 414,000.
USA and TNT are direct competitors, battling for basic-cable supremacy each year.
USA still houses WWE flagship show "Raw" on Monday nights, but Fox's broadcast network acquired "SmackDown" in a billion-dollar deal.
NXT began as a revamped feeder system -- a minor league wrestling promotion -- for WWE.
It has since become much more than that and currently stands as a legitimate wrestling brand of its own.
The weekly "NXT" series used to air Wednesdays on streaming service WWE Network.
WWE, still the No. 1 pro-wrestling league in the world, moved the show over to USA after long-running drama "Suits" left the schedule.
AEW CLOSING THE GAP AND LEVELING THE PLAYING FIELD :
WWE has enjoyed being at the top of the food chain for the last 20 years.
Impact Wrestling's attempt to gain mainstream relevance came and went faster than a Brock Lesnar vs Kofi Kingston title match.
When WCW began their nosedive in 1998, fans had no idea it would take 20 years for North American professional wrestling to have a viable alternative.
WWE has lived off the fat of the wrestling land for two decades.
They have been rarely pushed by any other alternative option in North America. AEW has now shown themselves to be competition.
WWE morphed into a corporate entertainment conglomerate and would distance their brand from being a pro wrestling company. Until now, WWE had 99% of the North American pro wrestling landscape covered.
In the past 20 years, WWE could afford booking missteps due to them being the only relevant professional wrestling option on North American television.
The second episode of AEW: Dynamite was equally as important to the growth of AEW.
AEW has succeeded in getting fans to watch their show.
With the strength of the character development mixed with edgy content. They have now succeeded with keeping eyes on their show.
Get your popcorn ready the 'Wrasslin' wars' are back.