Tuesday, January 21, 2020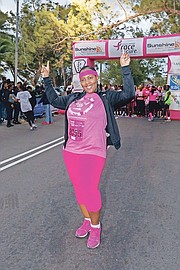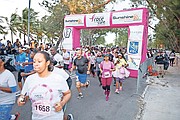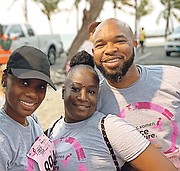 Having served as a corporate sponsor for the Susan G Komen Race for the Cure since its inception in the Bahamas, Atlantis saw numerous employees brave lower than normal temperatures last Saturday morning to show their support for those battling cancer as well as cancer survivors. Every year, Atlantis offers free registration to team members who are interested in the annual Susan G Komen race, which recently celebrated its 10th year in the Bahamas. The annual race also provides an opportunity for Atlantis team members who are survivors to bond and offer their colleagues continued support.
Susan G Komen is the world's largest breast cancer organisation, funding more breast cancer research than any other nonprofit while providing real-time help to those facing the disease. Since its founding in 1982, Komen has funded more than $889 million in research and provided $1.95 billion in funding to screening, education, treatment and psychosocial support programmes serving millions of people in more than 30 countries worldwide. Komen was founded by Nancy G Brinker, who promised her sister, Susan G Komen, that she would end the disease that claimed Suzy's life.
(Photos/Bahamas Visual Services and Atlantis team members)