Tuesday, January 21, 2020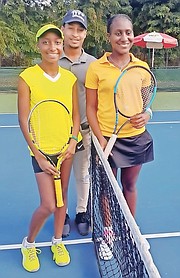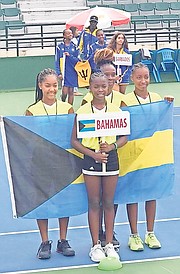 TEAM Bahamas stood at 1-1 at the World Junior competition in Santo Domingo after the first two days of competition over the weekend.
The team, coached by Marion Bain, comprised of Sierra Rodgers, BreAnn Ferguson and Sapphire Ferguson.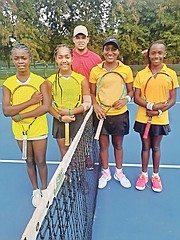 The Bahamas opened up with a win over number four seeds Antigua as Breann Ferguson won her singles 6-1, 6-2 before Sierra Ferguson lost her match 6-3, 6-1.
In doubles, coach Bain got the winning formula with BreAnn and Sapphire Ferguson as they combined to pull off a 6-7, 6-4, 10-6 win.
On day two, Team Bahamas played Costa Rica, but it was a bit more daunting.
In singles, Saphirre Ferguson lost 0-6, 0-6 and BreAnn Ferguson also lost 0-6, 0-6.
In doubles, BreAnn and Sierra Ferguson teamed up but lost 0-6, 1-6.
Team Bahamas was scheduled to play Barbados on Monday to advance to the main draw.