Wednesday, March 22, 2023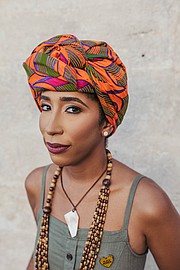 ON Friday, March 18, the 67th session of the Commission on the Status of Women (CSW67) came to a close. The theme for this year's meeting was "Innovation and technological change, and education in the digital age for achieving gender equality and the empowerment of all women and girls" and the theme under review was "Challenges and opportunities in achieving gender equality and the empowerment of rural women and girls" which was the theme of the 62nd session.
CSW, an intergovernmental body focused on promoting gender equality, was established in 1946. Beyond the promotion of women's rights, the annual CSW sessions are a space that provide the opportunity for people – representing governments and from civil society – to bring awareness to the lived realities of women all over the world.
This sharing, as well as the recommendations made in various statements and discussions, can be recorded and distributed for further development. There is always a priority theme, an evaluation of progress, a look at emerging issues and trends, and an agreement to take specific actions.
The Beijing Declaration and Platform for Action is integral to this work undertaken at the CSW sessions. It is the outcome of the Fourth World Conference on Women which was held in Beijing in September 1995, drawing 17,000 participants and 30,000 activists from all over the world.
The conference resulted in a commitment to gender equality with 12 critical areas of concern – women and poverty, education and training of women, women and health, violence against women, women and armed conflict, women and the economy, women in power and decision-making, institutional mechanism for the advancement of women, human rights of women, women and the media, women and the environment, and the girl-child.
Many of the priority themes are derived from the Beijing Declaration and Platform for Action, and most are now connected to the Sustainable Development Goals which were adopted in September 2015.
In March of every year, CSW takes place at the United Nations Headquarters in New York City. United Nations Member State representatives attend sessions inside the Headquarters, assessing gaps and progress, and working toward an agreement on which there is consensus. Side events also take place inside the United Nations Headquarters, and parallel events take place outside of Headquarters.
According to a statement by UN Women Executive Director Sima Bahous, 181 Member States and observers participated in CSW67 and these included three heads of state, one head of government, two vice presidents, and 116 ministers. She said: "This scale reflects the importance of gender equality for all of us, for the 2030 Agenda, for future generations and for those we represent and serve."
With 200 side events and 700 parallel events, it was a busy two-week period with 7,000 people bustling from one meeting to another, and trying to meet one another for further dialogue between scheduled events.
Equality Bahamas hosted two parallel events – one virtual and one in-person which was converted to a hybrid event to include speakers outside of New York and accommodate broader participation.
The first event, Feminist Methodologies and Practices: Lessons from COVID-19 focused on the ways nongovernmental organisations have prioritised community participation in their work. Bina Ramanand from Family Frontiers talked about her work toward gender-equal nationality law and the ways the organisation has been able to not only engage the affected mothers and children, but keep centering them in all of its activities. The affected mothers are active on social media, creating attention-grabbing content, and participate in press conferences, advocacy at the national level, and other activities.
Gillian Cooper, from Commonwealth Foundation, talked about the Critical Conversations series the organisation launched during COVID- 19 lockdowns when its usual convening, the Commonwealth People's Forum, had to be postponed.
The series was a means of bringing people together to talk about pressing issues, share ideas, and start conversations that could be continued over a longer period of time than the actual events. Though the Commonwealth People's Forum returned last year, Commonwealth Foundation has continued the series as it sees the importance of this kind of engagement that is public-facing and can reach many people, both live and through the recordings.
Jyoti Diwan, from the International Centre for Advocates Against Discrimination (ICAAD), gave an especially interesting presentation on one of the tools ICAAD developed. The Gender-based Violence (GBV) Tracker compiles and sorts through information about gender-based violence cases, providing useful information from sentencing and comments by judges to age of the survivor or victim and relationship between survivor or victim and perpetrator. The information is currently available for nine countries in the Pacific, and ICAAD is working to expand to other regions.
Margaux Granat, from GEF ISLANDS Programme, talked about the programme which is focused on waste and chemical management, and the way gender was a consideration from the beginning and is being mainstreamed throughout the programme.
The ISLANDS Programme is being run in numerous countries and it is in the Caribbean through two Child Projects which include Dominica, Cuba, and The Bahamas.
The second event, Feminist Technological Connections: Centering Migrant and Rural Women, invited speakers and other participants to think broadly about technology, data, and innovation, and how they are and can be used to reach people with specific needs and end gender-based violence.
Antonia Kirkland represented the Global Campaign for Equal Nationality Rights which is a coalition of organisations that are working to change laws so that women can pass on citizenship to their children. She noted that technology has made communication possible, particularly during lockdowns when it was not possible to convene in person.
Importantly, she noted that technology has been a tool to keep momentum going. This was a clear indication that technology is not the central tool or aspect of the Global Campaign for Equal Nationality Rights' work.
Laura Williams, from Global Rights for Women, shared some of the experiences the organisation has had, particularly over the past three years, as it conducted research in several countries. She emphasised the importance of being flexible, and not being limited to a particular tool or platform as assumptions about a place and a group of people can be incorrect and circumstances can completely change what may have been previously considered to be irrefutably true.
As an example, she mentioned a research project that was designed to be door-to-door, but the COVID-19 pandemic made it impossible, so the team had to find a different way to get it done. Switching from door-to-door to telephone meant that researchers would lose the ability to read body language, observe changes in the environment that impact safety, and anticipate or identify the need to adjust.
New systems had to be developed rather quickly, understanding that simply moving from in-person to online would not solve the initial problem and would actually present new challenges.
Salote Soqo, from Unitarian Universalist Service Committee, brought the perspective of a funder. She made the connection between the social justice work partners are doing and the importance of technology and innovation in creating access to rights. She specifically referenced Article 19 of the Universal Declaration of Human Rights which is on freedom of expression. She noted that freedom of expression is linked to the right to communicate.
This means people to be able to participate in events and access online tools and conversations, and this is not limited to provision of devices, but the infrastructure that makes their use possible. She then connected this to the need for renewable energy to ensure that people have electricity, that it is not detrimental to the environment, and that it does not put an additional financial burden on people.
Angela Sanaa Paswa, from Maasai Mara Wildlife Conservancies Association, spoke about the specific needs of indigenous people and those in rural communities. She said that what we may consider low-tech is not automatically accessible in rural communities.
The use of a telephone may seem basic and like a guaranteed way to be in contact, but there are still people without phones. Her points were heavily underscored by multiple African women in the room who said devices are not enough. People need the resources to get and to maintain data connectivity and to pay their electricity bills. One woman emphasised that women, taking care of households and having limited income, cannot choose to purchase a data package when the same amount of money could provide several meals.
People attending the sessions contributed to the conversation with enthusiasm. They noted the importance and the impact of storytelling. Storytelling is tradition, it is method, and it is data. It is a way of sharing and gathering information, and must be recognised as a powerful tool for change.
Overall, the events by Equality Bahamas pushed back against the assumption that technology is synonymous with devices and internet connections and challenged the idea that technology as most people understand today is, in and of itself, (exclusively) a solution.
This limited understanding of technology also creates barriers and can widen gaps between people, leaving those situations of vulnerability worse off than they were before.
Other events at CSW67 looked at the technological solutions, the issue of technology-enabled gender-based violence, and the gap in access to technology based on factors including and not limited to gender. It was interesting to see the different ways that organisations and communities approached the theme and defined technology. There is definitely space for us to interrogate what we consider to be technology and how we are preparing for further technological advancement, especially at this time when artificial intelligence is gaining more traction, and very quickly.
When government representatives talk about CSW, they often refer exclusively to the meeting at the UN Headquarters in New York. Sometimes they reference the side events. It is important to remember that civil society is a part of the session, there is tremendous value in the spaces created for and through parallel events, and the spaces outside of headquarters contribute to the agitation within those walls to have a strong document at the conclusion.
The agreed conclusions are sure to be quite different from the zero draft. The document should be available in the coming days, and we will have a new tool for gender equality advocacy.
Bahous said: "This year's Agreed Conclusions are game-changing and bring forward our vision of a more equal and connected world for women and girls in all their diversity. It is our job, as we leave here today, to translate them into reality."