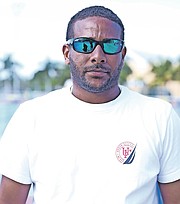 By BRENT STUBBS
Senior Sports Reporter
bstubbs@tribunemedia.net
WITH the Bahamas Aquatics' National Swimming Championships on the horizon, swimmers will get their last chance to quality during the Oak Tree Medical Center/Mako Aquatics Swim Meet this weekend.
According to organiser Travano McPhee, the one-day meet at the Betty Kelly Kenning Swim Complex will take place on Saturday with two sessions, starting at 9am and again at 5pm. All events will be timed finals.
Around 300-440 swimmers are expected to participate in the meet.
"We're looking forward to a really good turn out this weekend," said McPhee, who also serves as the head coach for the Mako Swim Club. "We have some swimmers coming in from the Turks and Caicos Islands, as well as Grand Bahama.
"In addition to that, we have our swimmers who are home from college and high schools. They are eagerly looking forward to the competition while they are home for the summer break."
This will be the last chance for swimmers to qualify to compete in the Bahamas Aquatics' National Championships, scheduled for July 15-19 at the Betty Kelly Kenning Swim Complex.
"I'm expecting a very good turnout," McPhee said. "As this is the last chance to qualify for the Nationals, we are looking forward to some very good turnouts, especially in the younger age groups and the swimmers who are trying to better their times for the nationals.
"We encourage the Bahamian public to come out and support the swimmers. With two sessions and all timed final events, the competition should be very stiff in all of the events. This will give the swimmers a chance to swim in at least seven events."
The top three finishers in each final will be awarded medals, and trophies will be distributed to the high point winners and runners-up in each age division for the boys and girls. Additionally, McDonald's will be providing vouchers.
McPhee expressed their appreciation to Oak Tree Medical Center for coming on board and being the official sponsors for the event. He said their sponsorship will go a long way in making the event a tremendous success.