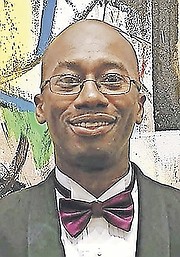 By TENAJH SWEETING
tsweeting@tribunemedia.net
THE Bahamas Basketball Federation (BBF) announced their coaching selection committee during yesterday's press conference at the Thomas A Robinson National Stadium.
The committee will include members such as Dr Linda Davis, Kimberly Rolle, John Todd, Anthony Swaby, Felix Musgrove, James Clarke Sr, Shantell Penn, Natasha Miller, and Randy Cunningham.
The members of this committee will be tasked with the job of ensuring the selection process remains credible and that coaches that meet the adequate criteria are chosen.
Additionally, coaches that are not up to the standard of the criteria will be provided with training to aid in their professional elevation as coaches.
Eugene Horton, president of the BBF, talked about yesterday's announcement of the coaching selection committee. "The BBF is confident that the committee will treat this process with professionalism and transparency. We have been working diligently behind the scenes to create the criteria and selection process which can be found on www.bbfbasketbal.com," Horton said.
The president added that he hopes that the new coaching selection process will be kept in place throughout future administrations. The new criteria will include certifications, experience in coaching, demonstrating high-level character, and someone tied to the Bahamas, according to Dr Davis.
Also, head coaches will be given the opportunity to pick their teams across all the women and men's teams.
The process was officially launched yesterday and, once a group of coaching candidates are gathered, they will then go through an interviewing process with the coaching selection committee. However, if a candidate does not meet the criteria required, they will be given the training to help them to be on par courtesy of the committee.
"This process really signals in my view an indication that they are moving in a new direction. A direction of higher standards, transparency, accountability, and openness such that persons who feel they wish to contribute to the development of the national programme from a coaching perspective are welcome to join," Davis said.
Moses Johnson, head coach of the men's national basketball team, also revealed at yesterday's press conference that the team has qualified for the Pre-Olympic Qualifiers set for August 12-20 in Argentina. He added that coaches are starting to meet and the team is being formed.
Although he didn't reveal the members of the team, Johnson said this will be one of the strongest teams to wear a Bahamas basketball jersey and they have had good conversations with our NBA players.
After the Pre-Olympic qualifiers, the BBF will turn their attention to their elections and Annual General Meeting (AGM) on September 2.